These days, those looking to pen a CV for any given job application have the choice of either going it alone or involving the professional CV writers for a pretty serious boost. All over the UK, professionals specialising in writing CVs are up and running right now, offering all manner of different packages and services for the lowest prices to date. From school-leavers looking to score their first fast-food jobs right through to high-flying business executives with world-domination in mind, the right CV can make all the difference and so too therefore can the right help with penning it.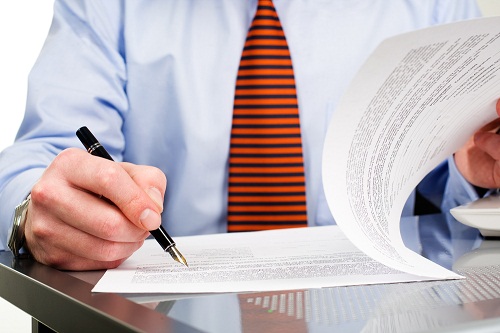 The simple fact of the matter here is that for the costs attached to professional CV penning services, the benefits you stand to take away are genuinely on another level entirely. After all, this isn't just any standard document you're looking at, but what could prove to be your passport to the future you never dreamed could be yours.
Here's a quick look at just a few of the reasons why professional CV writing services make so much sense, regardless of the position you're looking for or the level thereof:
1 – Your Skills and Abilities Truly Shine
In essence, a CV is nothing more than a frame in which you get to display what it is that makes you so special – or should that be, the ideal candidate for the job. As such, it technically shouldn't matter what the CV looks like or how it is presented/organised as the only thing that matters is its content. Sadly though this isn't the case as if you don't know how to present your skills and abilities properly, they will never shine and sing your praises. So even though you might be the ideal person for the job, this really won't matter at all if you cannot get the message across to the recruiter effectively.
2 – It Levels the Playing Field
In a similar vein, what's really great about using a professional writing service for your own CV is the way in which it makes sure you're on a level-pegging with everyone else that's applying. More often than not, the job will be given to not necessarily the person with the most appropriate skills and background, but the person that was able to communicate their skills most effectively via their CV. As such, by choosing a professional CV writing service you effectively level the playing field and make sure that the person getting the job is indeed the best person for the job…not just the best CV writer.
3 – You Get More Time to Dedicate to Other Things
While a CV may only be a sheet or two of paper, it never fails to be one of the most time-consuming documents the average person will ever put their name to. The reason being that particularly for those with plenty of experience and qualifications, knowing how to present the information can be tricky to say the least. You write it, you change it, you scrap it, you start again and so on and so forth – it's a cycle that can take weeks or even months to bring an end to. Needless to say, this is all time that could have been spent doing much more important things…one of which being scouring the market for the job of your dreams. So really – why not involve the pros and lighten the load?
4 – You'll Learn a Few Important Lessons
Something else to bear in mind is the fact that once you have the very best CV you've ever seen in your life in front of you, you have a template to work with next time you need to make any changes. You'll learn so many important lessons about how to write a winning CV that when the time comes, you'll be in a much better position to edit and add to your own CV with total competence and confidence. So not only are you gaining access to an incredible CV, but also a few priceless teachings on how to make a CV sing.
5 – You Might Regret Going it Alone
Last but not least, one of the main arguments in favour of professional CV writing is the fact that you may only get one shot at that job you're gunning for and you really don't want to risk blowing it. You'll be left wondering whether or not it was your CV and your CV alone which let you down, which of course means you may have been successful had you only enlisted the right help in penning it in the first place.