"What a piece of work is a man! How noble in reason, how infinite in faculty!"
Hamlet utters those words in bitter irony but it is the very ability to read, perform, and reinterpret Shakespeare's masterpiece that speaks to the enduring beauty, majesty, and meaning of the humanities. Every era has been defined by the efforts of human beings to understand and express the societies in which they have lived, loved, and yearned; humanities undergraduate courses can be a great way to explore a wealth of literature, art, rhetoric, and wisdom but also to discover a means by which to better understand oneself and develop one's faculties as well.
Literature Courses
"It is a truth universally acknowledged" that authors from Austen to Zola have told the story of humanity in evermore emotionally moving and thought-provoking ways. Undergraduate courses in literature can help you discover some of the most time-honoured literary tomes and ideals from the Regency-era marriageability social satires of Austen to the Romanticism of Goethe, the 19th century socio-psychological dramas of Balzac, Dickens, and Dostoevsky to the poetry and verse of T.S. Eliot, Virginia Woolf, Rebecca West, D.H. Lawrence, E.M. Forster, James Joyce, Marcel Proust, and their fellow titans of the Modernist Period. The human drama is a stirring and ever-developing story and one well worth experiencing in the pages of some of its foremost literary masters.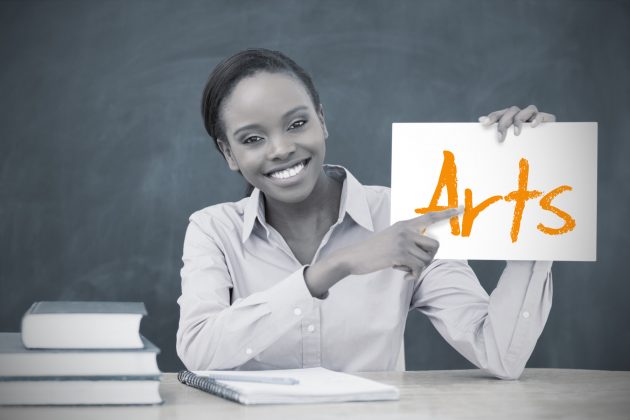 Philosophy Courses
"We think, therefore we are" all in need of a good introductory course or two when it comes to philosophy. Experience the evolution of human thought from Plato and Aristotle to Descartes and Spinoza to Sartre and Beauvoir and everyone in between. There are a variety of sub-fields from which to choose, such as the question of Kant vs. Mill and Deontological vs. Utilitarian Ethics to Hobbes vs. Locke/Rousseau and Political Philosophy to the rational Empiricism of Hume and Leibniz as opposed to the existentialism of Kierkegaard and Nietzsche. A world of thought awaits!
Music Courses
As Nietzsche so rightly put it, "Without music, life would be a mistake." From the operas of Mozart, Tchaikovsky, Verdi, and Puccini to the concertos and symphonic masterpieces of Bach, Berlioz, and Beethoven to the jazzy cool of George Gershwin, Duke Ellington, and Miles Davis, music is as varied as it is wondrous and beautiful. Music is a beautiful and effective means of keeping communities together and preserving oft-marginalised communities, which is something that should be music to anyone's ears!
Theatre Courses
"Give o'er the play!" Theatre and the performing arts have been one of the great means of expression and exploration for centuries. Experience the power and catharsis of classical Greek Tragedy. Revel in the hilarity of Commedia Dell'Arte to the power of Elizabethan playwrights such as Kyd, Jonson, Dekker, Middleton, Marlowe, and, of course, Shakespeare himself. Experience the wide world of playwriting mastery from Moliere, Corneille, Racine, and the Baroque masters to the wit and wonder of Oscar Wilde and George Bernard Shaw, the stirring social realism of Chekhov, Ibsen, and Strindberg to the Theatre of the Absurd of Brecht, Beckett, Stoppard, and beyond. From John Osborne's Angry Young Men to Tennessee Williams's Iconoclastic Heroines across the Pond, "All the World's a Stage!"
As John Keats so aptly put it, "A thing of beauty is a joy forever" and an undergraduate education in the humanities reveals and allows one to revel in the everlasting beauty and brilliance of humanity in all its intellectual hues and emotional highs!