Healthcare workers play an important role in our society. When you think about the people who work in hospitals, you probably imagine doctors and nurses. Those jobs require you to spend a great deal of time in school and are not a good fit for everyone.
If you want to work in the healthcare field but are not drawn to being a doctor or nurse, then you may be interested in becoming a certified nursing assistant (CNA).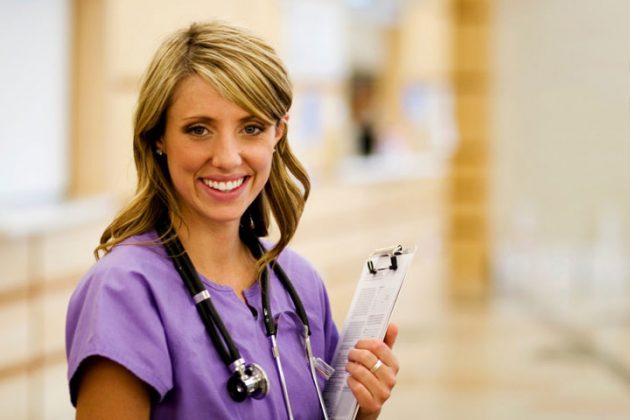 What Does a CNA Do?
The work of a CNA varies based on the work setting. A CNA will often work in a hospital, but may also be employed by a nursing home or a senior care facility. However, one thing remains the same regardless of the setting: CNAs work closely with patients.
A CNA is trained to provide care to patients. This care can range from feeding and bathing to checking their vital signs and using medical equipment under a nurse's supervision. CNAs spend a large amount of time with their patients.
This gives them important insight into their patients' physical and emotional wellbeing – information that is essential to their care.
When CNAs are not working directly with patients, they spend their time assisting registered nurses with other crucial tasks. This can include admitting patients, updating charts, and providing shift reports.
How to Become a CNA
The first step to becoming a CNA is to complete your high school education. This can be done by following the typical route and graduating with a diploma after four years of high school. You also have the option of getting your GED instead.
Next, you will need to get nursing assistant training. There are many places where you can receive this training, including community colleges and medical facilities.
A CNA certificate program can take six to twelve weeks to complete and involves intensive education to prepare you for work as a CNA. You will be taught basic nursing skills, trained in anatomy and physiology, and given hands-on experience.
The coursework is followed by an exam that covers a range of topics. The exam is given at the state level and so the setup will vary by state. However, many of the exams will be split into a written test and a clinical skills section.
The topics you may be tested on include:
Basic patient care
Medical protocols
Patient rights
Fundamental nursing knowledge
Responsibilities of CNAs
To prepare for the test, you can supplement your coursework with online study guides. Once you pass the exam, you will be able to work as a licensed CNA.
You may need to complete further education after a certain amount of time has passed in order to keep your licensure current, but this will vary by state.
Working as a CNA is a wonderful option for anyone interested in being a healthcare professional.
The work can be hectic, but the reward of contributing positively to a patient's time in your care makes it all worthwhile.