Sourcing the right university is one of the biggest decisions a young person can make, and while all universities will put on their best front, the only way to really get a feel for the institution is by visiting during their opening day. The university website will give you an initial idea, but always remember that the name of the game as far as the university is concerned is filling all the available positions, so you really should take the time to visit on the allotted day, as this will really help you to make an informed decision.
Making Initial Contact
This would occur at the start of the clearing process, which in England, is on August 17th in 2017, and 9 days earlier in Scotland, and armed with a few phone numbers and the necessary information, you can begin to call the admission departments of your chosen universities. You will need the following in front of you prior to commencing:
Your UCAS number, which can be found on your tracking page on the UCAS website.
Your A-level results
Your personal statement
Pen and paper to make notes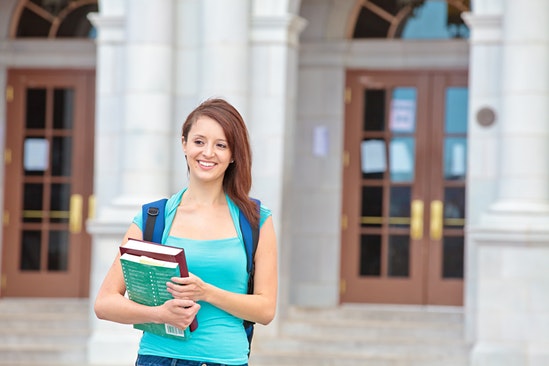 Visiting the University
Once you have made initial contact and things seem to be fine, the next stage is to enquire about the university open days, as this really will give you an insight into the institution, and prior to this, it is advisable to build up a profile of the university, and note any questions you might have. You might like to take a friend along for moral support, which is always a good idea, or even one of your parents, and make sure you research the travelling arrangements, and arrive in good time. There will be many other students who are also looking at studying there, and if you seem to be very interested and have good questions, this will stand you in good stead. There will, of course, be many brochures available that highlight important course information, so make sure you take a bag that is large enough to accommodate these.
Questions and Answers
At every university open day, there will be a Q & A session, which is usually towards the end of the day, and this is the time to pose your questions. You will also have an opportunity to talk with students and professors and university life, and if, for example, you have shortlisted 3 or 4 universities, you should attend each one, and that will help you to make an informed decision about where you will be spending the next four years of your life. This is time well spent and if you make the necessary preparations, you will come across as a person who is both organised and efficient, and after visiting all of your shortlisted universities, you will be able to make an informed decision.
Most university websites will give you an initial introduction, but the open day is the time to really see how things are, so make use of this opportunity while you can.