While it's safe to say that the Internet has made it easier than ever before for those seeking equity analyst jobs to find the posts of their dreams, it has also triggered a massive spike in competition for each and every post out there. With each vacancy gaining enormous exposure across a much larger geographical area, it's not uncommon for hundreds, even thousands of applicants to try their luck with any given post where before you might only have had to outshine half a dozen applicants.
So, really it's all a bit of a catch-22 situation and one that plays perfectly into the hands of the recruiters. Those looking to hire equity analysts are these days able to be every bit as selective and picky as they see fit, accepting nothing less than the candidate they consider to be 100% perfect for the job. Needless to say therefore, this is exactly why it has never been more important to have a glowing CV and a nigh-on flawless application from beginning to end – negative elements like blank spaces generally proving fatal.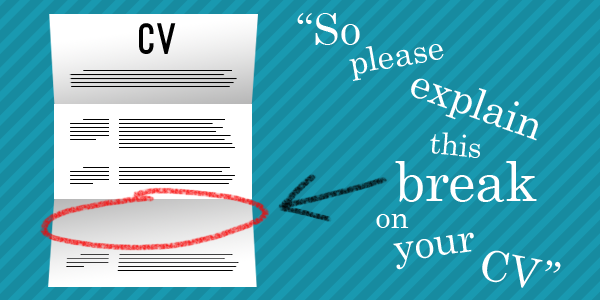 Now, this can of course leave the vast majority of first-time applicants and graduates in a rather sticky spot as it's not uncommon to face a pretty extensive period of searching and applying for jobs before finding a prospect that bites. From weeks to months to years in some cases, it's rare for any fresh-faced newcomer to just fall into the job of their dreams, which inherently means a period during which those CV gaps could well become more severe and damaging by the day.
Which begs the question – what can you do to make sure these CV gaps don't harm your chances, regardless of how lengthy they may be?
1 – Further Study
Well, the first and most obvious solution of all is of course to continue your studies for as long as it takes for you to actually nail a job in the future. There are so many benefits of doing so, as while it will of course mean the perfect gap-filler to enrich your CV, the higher your standard of education is at the time you get picked up, the better the position and indeed the pay package you may be entitled to. Even something as simple as a part-time evening school course, a remote learning course undertaken at home or really anything else across the board is better than nothing…much better, in fact.
2 – Personal Development
There's also plenty you could be doing in a slightly less regimented or formal sense that could be used to both fill the gap and show those you're applying to that you're committed and passionate. It could be anything from diversifying your knowledge with home reading to penning your own articles or perhaps turning your hand to eBook writing. You could offer tuition, you could turn your hand to offering financial advice to private clients or you could volunteer to take part in lectures or classes – anything that helps your own development and shows how keen you are to put your skills to good use.
3 – Build Your Name
It's really never too early to start building a name for yourself – especially in a career area where reputation and general word of mouth tend to be more important than pretty much everything else. If, for example, you have a widespread reputation for offering stellar advice, chances are this will count for more than all the qualifications in the world. You can do this during your employment gaps by building a website and running a blog, guest posting on the sites and blogs of others, getting involved in forums, boosting your social media and professional profiles and really doing anything else to make sure you don't slip off the radar, so to speak.
4 – Take What's Going
Last but not least, if there's just nothing out there that seems to be biting and filling your time with relevant pursuits appears impossible, it always looks better in the eyes of the employer if you at least do something rather than nothing. Sure, that office job might not be quite in the same league as the analyst role you're after, but an employer will always favour those that kept busy and showed initiative over those who sat around and stubbornly refused to budge until something 'worth their time' came along. The reason being that the latter doesn't show commitment, pride or dedication – it tends to display stubbornness and lack of initiative.