As a parent you feel happy to see your child to be healthy and growing up well. Everyday as you go and come back from work you see your child playing away in a jovial mood. You feel that everything is alright and there is no problem with your child until pointed out by the playschool teacher; that compared to other children of your child's age, your child is not showing enough growth. What you might fail to understand that the teacher is not pointing towards the physical growth. It is the mental growth that is being pointed out. Child growth and development in terms of brain development is perhaps more crucial than physical growth and should be considered seriously if your child shows problem signs in that area.
Do not blame yourself if you fail to realise that your child needs help in this regard. It is not the fault of the parents as many are not even aware of the importance of cognitive skills enhancement in child growth and development. There are some signs which parents can look out for in their child to see that they are not at par with the children of their age.
Signs to Look Out for in Children  
You need to have a watchful eye to see if your child shows the following signs:
l  Inability to reason or think logically
l  Inability to recognise faces
l  Inability to remember or recall information
l  Inability to form connections between ideas and more
l  Inability to focus or practice attention
l  Inability to observe things
Once these signs are identified, make sure that you are taking proper steps for your child's growth and development.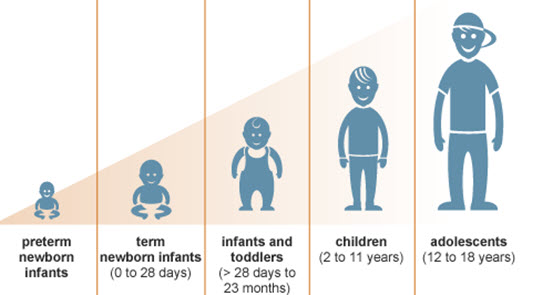 Whom Should you Ask for Help?
Understand this. Your child is not ill. That is why you do not need to visit any doctor. What your child requires is some professional help, some expert training which would brush up the cognitive skills that are not properly developed in your child. So, what you need to do is find out training centres that focus on child growth and development. These are not tuition centres where your child will get help with the subjects to perform in the classroom. Training mentors at such centres focus on strengthening your child's cognitive skills so that they grow up as strong individuals in life and do not face any problem in the future.
How Do These Centres Help in Child Growth and Development?
These training centres have an innovative and unique approach to handle your child. Once you get in touch with them, they start with preparing a detailed cognitive profile of your child which would point out the weak areas that requires to be worked upon. Once the cognitive skill that is not properly developed in your child is pointed out, training modules are prepared accordingly that would enrich their capabilities to process, analyse, reason, judge and apply knowledge and most importantly think. Thinking is essential to proper brain development and that is what the training centres aims to do.
 Hence, there is no point in losing time. To ensure that your child is ready to take on the demands of the ever changing world, make sure that you are turning to the correct place for help.
Author Bio
 Richard Bradford has been associated with cognitive skills training and development for children since many years. As a writer, he brings to focus the role of cognitive skills training centres that helps in proper child growth and development.