The rapid growth and spread of technology during the past decade means that more and more jobs in IT have become available and as systems have become more sophisticated so the fundamental nature of some types of work has changed considerably. Depending on the precise job, working in IT often means being called upon at short notice, and at any time of the day or night. Here are a few examples of the types of positions that are on offer in the information technology sector.
First jobs
For fledgling IT enthusiasts, perhaps people with a brand new office information technology degree, a good place to start is with those jobs that are essential in a 21st century office.
Data entry is a classic beginner's level job that normally involves transferring information from a hard copy source, for example names and addresses in a telephone directory, and entering it into an electronic source such as a database. Jobs can also require transferring electronic data from one source to another in order to improve finding and sorting functions. Posts of this nature require applicants to have good typing speeds, and to be familiar with computers and word processors.
Likewise, technical support requires a basic knowledge of computer software and hardware. Most technical support centers offer training to new employees so they can provide the appropriate level of assistance needed by company employees, although positions associated with help desks usually require people who are already very experienced at troubleshooting technical issues.
Quality assurance
Testing computer systems and software is another good entry point into a career in IT. Familiarity with a product helps candidates make good progress, as the job requires reporting back on issues around usability or user problems. Learning about computers can be fun if opting for a job in sales, as it will be a requirement to get to know everything relevant about the particular hardware or software being marketed.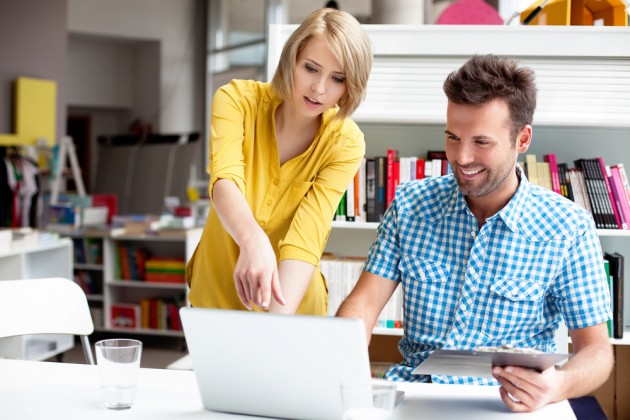 Freelance working is also a popular option, depending on skills levels and preferred areas of work. As people make progress in the IT industry they frequently specialize in certain areas – such as 3D animation, graphic design or web design. There are positions available for hardware experts who want to work in engineering or as electronics technicians, and for skilled personnel in software development who want to work on networks and systems.
An IT career
Most jobs are deadline-driven and it's important to bear this in mind when considering a career in IT. It's also vital to keep IT skills sharp as the industry is evolving constantly. Computer and network security is an area where recruitment is growing as more and more data is gathered online and is in need of protection.
Today's office environment is changing constantly and office information technology has to keep pace with developments. A contemporary career in IT can start with an apprenticeship in a company but those with a degree in IT undoubtedly have the edge when it comes to recruitment.