Studying abroad for the first time is an exciting experience to say the least, but don't worry if you also find it a little bit daunting; that's normal too. With a new country to get accustomed to and a breathtaking city to get to know as you begin to call it home, it can be hard to know where to start. To make things easier, why not take a look at a few of our hints and tips, so that you can find your feet in no time at all!
Accommodation in Prague
There is a whole host of things to think about when you move to a new country to pursue your studies, but perhaps none are more important than where you'll live. Whilst there may well be dedicated university accommodation open to you, it's still worth looking around at the options in the rental sector. Sites like this one offer a quick and easy way to search available flat shares in the city. The great thing about a flat share is that it is closest to the super social halls of residence that you will find provided by universities. Your time abroad is about far more than studying and mastering your subject. It's also about learning about the new people and cultures you meet along the way. By living with a couple of like-minded people who want the same things out of their stay as you do, you'll already have that social base you need if you're to make the most of your time in Prague.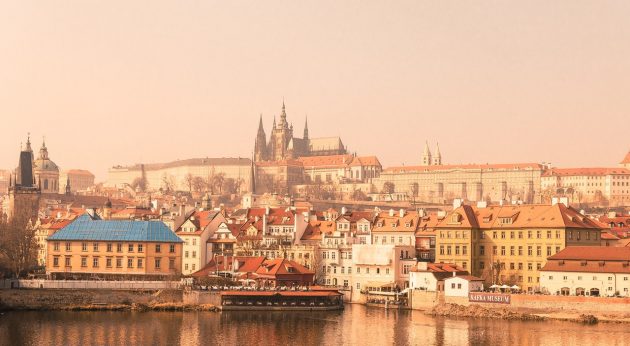 Transportation Options
Few students will have the budget or the inclination to buy a cheap car to get around the city; you just don't need to. Public transport is quick, efficient and affordable, which makes it the ideal way to get from A to B when you're in a rush or the weather turns bad. A number of universities in the city have student discount cards that offer discounted travel on public transport networks citywide. This is a great way of seeing more of the city and getting fully into the nightlife and social scene, so you can really embrace your time abroad.
The Food
Ask anyone living abroad what they miss most about home and they're guaranteed to say the food they had at their parent's house. That's perfectly natural, but what will make all the difference to your time abroad will really be embracing the local tastes and flavors that are on offer. If you want to take a look at real Czech cuisine, not that store bought packaged stuff, then a Farmer's Market is always a great place to start. You'll be able to sample some of the local produce and see it in its freshest and purest form. This will also be a great source of inspiration if you want to embrace local recipes. Speak with local traders and farmers and you'll not only be able to find out what goes well with what, but you'll also be able to practice your language skills too! Ideal for picking up the local phrases in no time at all.
Embrace the Culture
Prague has been called 'a city at the crossroads of cultures' for one very good reason: it's a melting pot of artistic expression and creativity. If you want to really get to know the city and its inhabitants, then the culture and art is something that needs to be a central part of your life. You don't need to spend every free evening walking the galleries, but getting out there and seeing everything that this artistic haven has to offer is something you shouldn't miss out on. Student sites and blogs that talk you through all of the latest exhibitions and offer concessions for those on a budget are often great places to start. Ideal if you want to take in a broad variety of cultural influences during your time in this stunning city.
Don't be Afraid to do it Differently
The most important thing about your time abroad is to ensure you do the things that stimulate you and pique your interest. Following the crowd is all very well and good and can be good fun, but you will ultimately end up going to the same few places over and over again. You only have a limited amount of time in Prague, so make sure you really embrace it to the fullest. You can often find roundups of all the different places to visit in the most unexpected of places. Take a look at this list of attractions that are not to be missed for example; with a quick click it opens your eyes to all manner of new and exciting things you wouldn't have otherwise gone to see.
With so much to see and do once you arrive in Prague for your study abroad, there's never been a better time to do a little preplanning before you set off!