Samsung is the all-new legend in the android devices, with its newly launched Samsung Galaxy Note 4 phablet, it has own the crown of being best. On other hand, Apple has taken the action and launched iPhone 6 Plus, but if you are finding something better than Galaxy Note 4, then you would left with no results.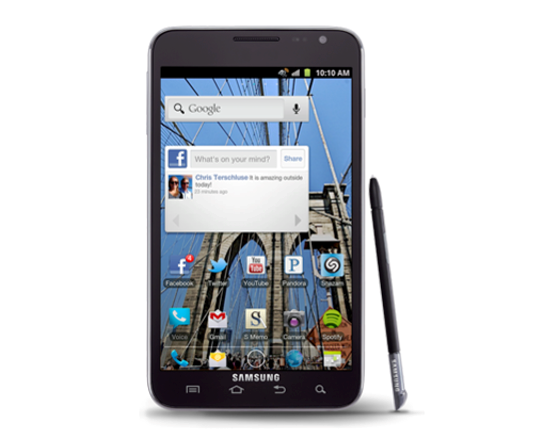 The remarkable Galaxy Note 4 features starts from its display of 2K resolution, where it has proven its best engineering by creating most advanced phone's display. In addition to the above, perhaps where more screen quality is noticeable when reading text in the browser or in other documents. The sharpness is outstanding, and your eyes will thank it.
On the software front, the Note 4 comes with Android 4.4 KitKat personalized with the already popular Samsung TouchWiz interface. The software layer of Korean has evolved considerably in recent years. Especially simplifying the interface and focus on doing less, but better. The result of this evolution is noticed instantly in Note 4.
The option of viewing multiple applications on multiple windows is still there, as in previous models Note, but more useful this time. But it would requires time to realize that how you can use it more efficiently. For example, to have both on the screen a map of Google and browser where to go checking addresses and phone numbers of a restaurant; to see your email and calendar at a time; to view a YouTube video while doing something else (chat, write, read). That's the idea. And you can use all this with more efficiency using multi-window feature in the Note 4.
Then there is welcome news as the possibility of reducing the size of the applications with a simple gesture from the upper right corner. You can convert apps in smaller windows or floating bubbles to move on the screen, as you want. Very useful if you are talking to someone on Google Hangouts and want to check an email or message at a time. In the background, another forms of multitasking that is really leverages the size of the phone. Despite this and the good performance of TouchWiz, still longing for more simplicity: fewer applications and shoehorn imposed by default, simple menus more intuitive and better designed. With the arrival of Android 5.0 Lollipop, Samsung has the opportunity (and challenge) to convert the layer TouchWiz customizations that always meant to be.
We arrived at one of the strengths of the Galaxy Note 4 if we are looking for camera configuration. There had been much good camera in iPhone 6 Plus but Note 4 is not behind. Not so fast but Samsung played its magic. The 16MP rear does all the high smartphone photography with ease. And now Samsung is working on special sensor the ultra low light sensitivity camera for Samsung Note 5.